Chae Ji Yun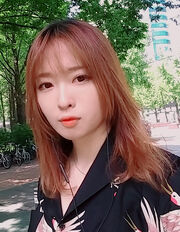 Chae "Kkuem" Ji Yun is an artist at Blizzard Entertainment.
Ji Yun began working on books, games, and other art projects c. 2008. Among her early works was a series of online comics based on her experiences in World of Warcraft. She became involved in Blizzard in 2016, when Blizzard Korea reached out to her to create Overwatch emojis for a Korean social app, KakaoTalk. Ji Yun accepted (much to her delight), and while the emojis were initially exclusive to Korea, they later became the basis of some D.Va sprays.
Ji Yun also plays World of Warcraft and StarCraft, though she predominatly plays Overwatch, maining as a support. [1]