Game Browser
The Game Browser is one of the Play Modes in Overwatch. It can be accessed through the right menu in the Arcade. Players can choose to either create their own custom game, or find and join another player's game.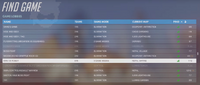 Players can find public games through the list of game lobbies.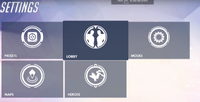 Players have a wide range of options to tweak to customize their game's settings.