Overwatch League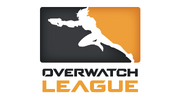 The Overwatch League is an esport league created by Blizzard Entertainment for professional Overwatch competition. It was announced on November 4, 2016 at BlizzCon 2016.
The preseason for Season 1 began on December 6, 2017 and ended on December 9, 2017.
The inaugural season began on January 10, 2018 and ended on June 16, 2018.
The Second season began on February 14, 2019 and will end on August 25, 2019.
The winning team earns USD $5 Million, divided by all the members of the team, and the Overwatch League trophy.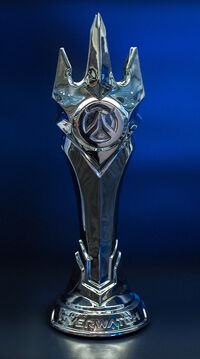 The Overwatch League Trophy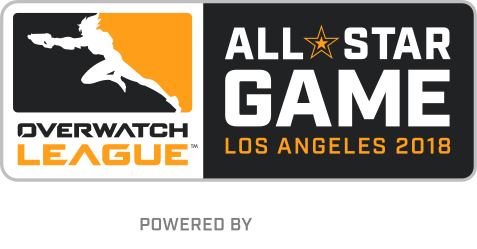 The All-Star Weekend is a post-season event where the best players from the Atlantic and Pacific Divisions face off in a series of semi-competitive and fun gamemodes.
Join us for the first-ever Overwatch League All-Star Game, Powered by Intel®.
The All-Star Weekend kicks off on Saturday, August 25, with a series of custom skill matches, and on Sunday, August 26, the Atlantic and Pacific All-Stars go head-to-head in the official All-Star Game.
Location
Blizzard Arena
3000 W Alameda Ave
Burbank, CA 91523
Times
Saturday, August 25 at 4 p.m. PDT
Sunday, August 26 at 11 a.m. PDT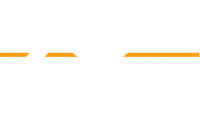 Two teams of Lúcios battle to boop a huge ball into an even huger net.
The Atlantic and Pacific teams will compete in a 3v3 best-of-three series using standard
Lúcioball settings on the Busan Lúcioball Arena map. Each match will last five minutes. If
a match is tied at the end of five minutes, then the next goal wins.
Best-of-three series between Atlantic and Pacific divisions
Each map is five minutes long
Standard Lúcioball settings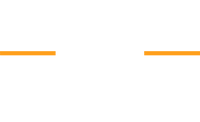 Each time a player respawns, they are assigned a different random hero.
Atlantic will face Pacific in a Best-of-three series for honor and glory.
The Atlantic and Pacific teams will compete in a 6v6 Mystery Heroes game using standard
competitive settings in a best-of-three series on control maps Ilios, Lijiang Tower, and
Nepal. For Mystery Heroes, players will be assigned a random hero at the start of each
map, and a new random hero on each respawn.
Control maps only
Standard 6v6 Mystery Heroes settings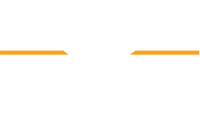 Top Widowmaker players from the Atlantic and Pacific divisions will compete in a
1v1 Headshots Only Elimination bracket.
The Atlantic and Pacific coaches will select their four best Widowmaker players for this
mini-tournament. The four players from each squad will compete head-to-head until
there's one Atlantic and one Pacific champion. The two champions will face off in the final.
The winner for all matches prior to the final will be first player to reach five eliminations.
The final will be decided by the first to seven eliminations. Eliminations are headshot only,
and automatic firing will be disabled. There will be no capture points, but after 30 seconds
player locations will be visible to both players. A match will result in a draw after five
minutes. This mode will be played on Castillo (quarterfinals), Necropolis (semifinals), and
Ecopoint: Antartica (final).
Quarterfinal and Semifinal matches are first to five eliminations.
Finals are first to seven eliminations.
Atlantic and Pacific Division coaches will draft teams of Overwatch League casters and analysts for a best-of-three series with standard
competitive game settings.
Prior to All-Star Weekend, the Atlantic and Pacific coaches will draft two teams of casters
and analysts. (Keep an eye on our social channels for draft results!) The two teams will
square off in a 6v6 best-of-three series using standard competitive settings. The first map
played will be King's Row (hybrid). The team that loses the first map gets to select the
second map. If the series is tied 1-1, a game of Lúcioball will be the tiebreaker. If the
Lúcioball match is tied after five minutes, the next goal wins. Overwatch League players
will help call the game along with the casters and analysts not playing.
Players will help cast the match
Standard competitive game settings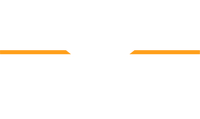 The Atlantic Division will face the Pacific Division in a best of three Lockout Elimination series.
The Atlantic and Pacific teams will square off in this 6v6 competition using standard
lockout elimination settings. The winner will be determined in a best-of-three series.
The maps for this mode are Oasis University, Necropolis, and Castillo.
Lockout Elimination: players do not respawn until the next round begins; the first team to win three rounds wins the map
Atlantic and Pacific division coaches will draft each lineup
Standard 6v6 settings
To celebrate the All-Star Game, Blizzard revealed two new legendary Overwatch skins:
the 2018 Atlantic All-Star Tracer and the 2018 Pacific All-Star Genji. Both skins will be available for a limited time from August 17–27.
Each skin is redeemable for 200* Overwatch League Tokens. (*Reduced from the previously announced price of 300.)
Each hero has a themed skin for each Overwatch League team. Unlike the regular cosmetics in Overwatch which are unlockable through Loot Boxes, Overwatch League skins can be unlocked with League Tokens, a purchasable in-game currency. League Tokens can also be earned by watching League streams through the official site, Twitch, or MLG.com.[1]
Through a partnership with Twitch, the League offers unlockable skins and Twitch emotes through Cheering. Cheering is done through the Twitch chat with Twitch's purchasable items known as Bits. Cheering has individual unlock system where you can cheer bits and unlock skins, team and hero emotes. There is also universal goals for unlocking certain skins after the goalis met, they can be purchased claimed by cheering a certain amount of bits. All progress for these goals are viewable at the League's Twitch page.[2]
These are all the skins that can be unlocked without the All-Access Pass, and can be unlocked by simply cheering a certain amount of bits, either with or
without a universal unlock goal.
Hero
Universal Unlock Goal
Personal Unlock Goal
Skin Preview
Availabilty
Junkrat
25,000,000
50

Available
Tracer
40,000,000
100

Available
Widowmaker
45,000,000
200

Available
Hanzo
50,000,000
300

Available
Mercy
None
1,300

Available
Genji
None
2,600

Available
D.Va
None
Unlock each team's emote (150 each)

Total: 1,800

Available
These are character emotes for Twitch that can be randomly be unlocked with a cheering of 100 bits
Emote Name
Price
Emote
OWLAna
100
OWLBastion
OWLDoomfist
OWLDVa
OWLGenji
OWLHanzo
OWLJunkrat
OWLLucio
OWLMcCree
OWLMei
OWLMercy
OWLMoira
OWLOrisa
OWLPharah
OWLReaper
OWLReinhardt
OWLRoadhog
OWLSoldier76
OWLSombra
OWLSymmetra
OWLTorbjorn
OWLTracer
OWLWidowmaker
OWLWinston
OWLZarya
OWLZenyatta
These are twitch emotes that show up when you cheer the amount shown below, these can only be seen when cheering.
An emote is unlocked when you cheer 150 or more to a specific team, this can be used after cheering.
Team
(Permanent Emote)

150 Bits

1 Bit
100 Bits
1000 Bits
5000 Bits
10000 Bits
Boston Uprising
Dallas Fuel
Florida Mayhem
Los Angeles Gladiators
Houston Outlaws
London Spitfire
New York Excelsior
Philadelphia Fusion
Seoul Dynasty
San Francisco Shock
Shanghai Dragons
Los Angeles Valiant
Unlock 5 emotes by cheering 250 bits or more! Cheer 500 bits or more and you'll unlock the other 5 and trigger a shower of gifts for others in Chat.
Emote Name
Price
Emote
OWLgg
250

or

500

OWLcheers
OWLteamkill
OWLgetonpoint
OWLhammerdown
OWLboop
OWLnerfthis
OWLitshighnoon
OWLpotg
OWLonfire
The Overwatch League All-Access Experience
[
edit
|
edit source
]

The Overwatch League All-Access Experience can be attained through the $29.99 purchase (or $19.99 purchase with Twitch Prime) of an All Access Pass on Twitch.
Rewards Include:
Exclusive Command Center livestream
[
edit
|
edit source
]
| | | |
| --- | --- | --- |
| " | This game-changing stream shows you alternate camera angles, live stats, player POVs, and team facecams all on one multiviewer overlay. Try it for free until Stage 4. | " |
| | ~ Overwatch League | |
| | | |
| --- | --- | --- |
| " | After Overwatch League match day broadcasts, enjoy an interactive player Q&A session by submitting your questions in Passholder-only chat. Selected questions will be answered by players live on the Command Center stream. | " |
| | ~ Overwatch League | |
Behind the Screens: Match analysis by players
[
edit
|
edit source
]
| | | |
| --- | --- | --- |
| " | Top players from each team will walk you through their thoughts on a match and explain what they did and why in an exclusive video every week, starting April 6th! | " |
| | ~ Overwatch League | |
A preview of McCree's Overwatch League Gray Skin
A preview of Moira's Overwatch League Gray Skin
A preview of Soldier: 76's Overwatch League Gray Skin

A preview of Overwatch League Away skins which were made available May 16, 2018 at the start of the 4th stage of season 1 of the Overwatch League,
with the Overwatch League All-Access Pass. Remember you will get these specific skins.
An exclusive Lúcio Legendary emote was revealed on July 14, 2018, along with at that time unreleased Overwatch League Gray skin. The emote was made available July 24, 2018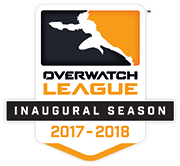 All Access Passholder
OWL Global Badge
Tracer appears as the silhouette for the logo, making this the second time she appears as an icon for Overwatch (the first being the cover to the game itself).
The Overwatch League logo is comparable in design to the logos of sports leagues such as the National Basketball Association (NBA) and Major League Baseball (MLB).